How YWAF works
The Trustees are Nick May, Keith Wetherill, Ann Ralls, Sue Crisfield, Jane Copestake, and Becky Skinner who meet bi-monthly and are joined by a representative from Mendip YMCA. We pride ourselves on being flexible and able to respond rapidly if needed. Many funding requests are dealt with at the meetings, but if an urgent request comes to us, a round-robin email to the Trustees can generally have a decision within 24-48 hours, with funding and grants obtained and given within one week. Grants are given unconditionally and with as much dignity to the young person as possible – there is no means-testing, just a request from a support worker will suffice.
Our main source of income comes from the team that work at Glastonbury Festival, giving out Bags for Life at the entry gates and with various stewarding jobs. In 2019 we received just under £4,500 for our efforts! We also try to have a presence at Collett Day with our fund-raising stall, help with collecting at Shepton Mallet Carnival and our Every Penny Counts appeal raises several hundred each year, where people donate their loose change to us in a jam jar!
The foundations of the Trust lie within the Christian faith and each of the trustees are motivated by this to care for people in distress and difficulty - to be the hands and feet of Jesus - to bring the compassion of God into people's lives.
Our Patron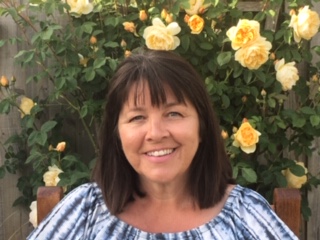 Karen Deverell
After living abroad as a child due to my Father being in the Armed Forces, my family settled in Wells and I have raised two children who have both long flown the nest.
I started working for YMCA Mendip in 1994 as an Advice Worker and soon took on a Management role helping to develop services. A few years on I was appointed as Chief Executive; a role that provided me wonderful opportunity to shape and develop services for young people and the not so young in housing, support and youth work. I consider it a privilege to have worked with and for vulnerable people in my community and lead the organisation through the highs and lows of a charitable business although, overwhelmingly, the highs outweighed the lows! I have a deep concern for those in this community, who are isolated, disconnected and vulnerable and am passionate about the work of voluntary and community groups who are critical in the work to change lives and to enable a brighter future . In 2019 I finally plucked up the courage to leave the security and comfort of the YMCA to become a Foster Carer, a role I am finding both rewarding and challenging in equal measure.
I have worked in partnership with YWAF for many years and am filled with grateful admiration for its volunteers who have worked tirelessly for so many years for young people
We are delighted to hear that our patron Karen Deverell has received an MBE for services to young people in Somerset in the New Year's Honours list 2020. We are so proud of her and offer her our warmest congratulations!